Alarm as bird flu found to 'efficiently' spread between ferrets
Alarm as bird flu found to 'efficiently' spread between ferrets
By Sarah Newey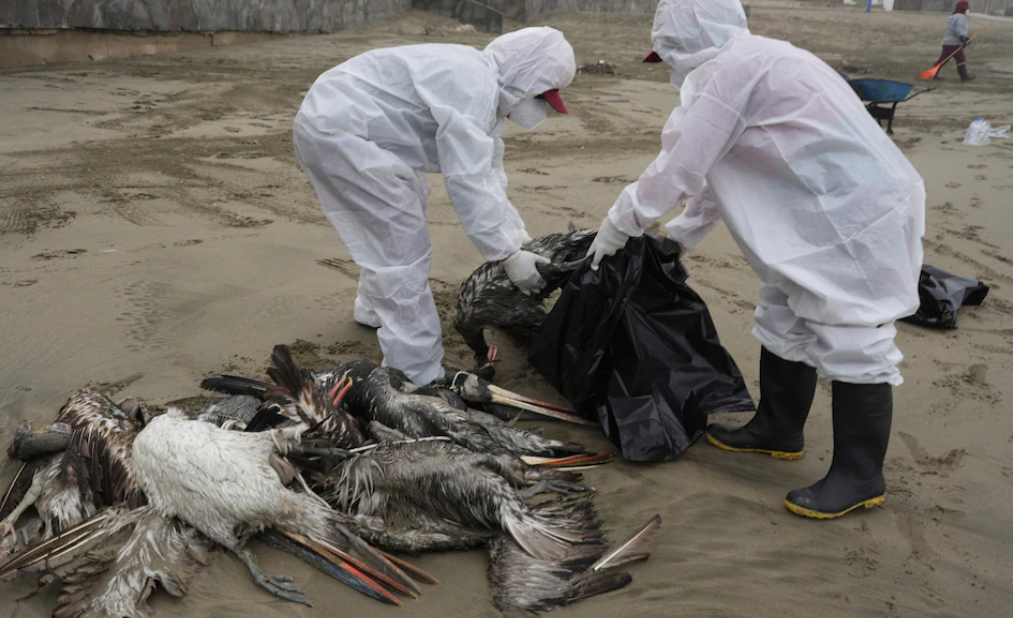 The bird flu virus that is killing millions of animals around the world has been found to "efficiently" spread between ferrets in a laboratory, raising concerns about the potential for the virus to jump to humans. In a new preprint, scientists in Canada demonstrated that H5N1 samples taken from a red tailed hawk spread efficiently between ferrets – the main "animal model" used by scientists in experiments to analyse how respiratory viruses may impact people.
It is the first study to clearly confirm that the virus can spread from mammal to mammal – although the recent deaths of many animals, including sea lions, have previously suggested this. Analysis of an outbreak at a mink farm in Spain and in seals in New England have also pointed towards spread between mammals. But the results from Canada suggest that some strains of H5N1 with "certain adaptations that allow for a higher degree of replication, pathogenicity, and transmission" may be spreading. Over the last 18 months, avian influenza has devastated wild and farmed bird populations across the globe. But there has also been mounting alarm around cases in mammals including foxes, sea lions, dolphins and even domestic cats.
This has created unprecedented opportunities for the virus to shift and reassort – a process where different strains of the same pathogen combine into something new. "The risk [for humans] is increasing in the sense that there is a lot of virus in poultry and wild birds," Prof Munir Iqbal, a member of the UK government's modelling group for bird flu, told the Telegraph recently.
"The virus can change at any time, and therefore the risk is higher when there's more in the environment. That doesn't mean [a human epidemic] is imminent… but no one has control of the virus," he said.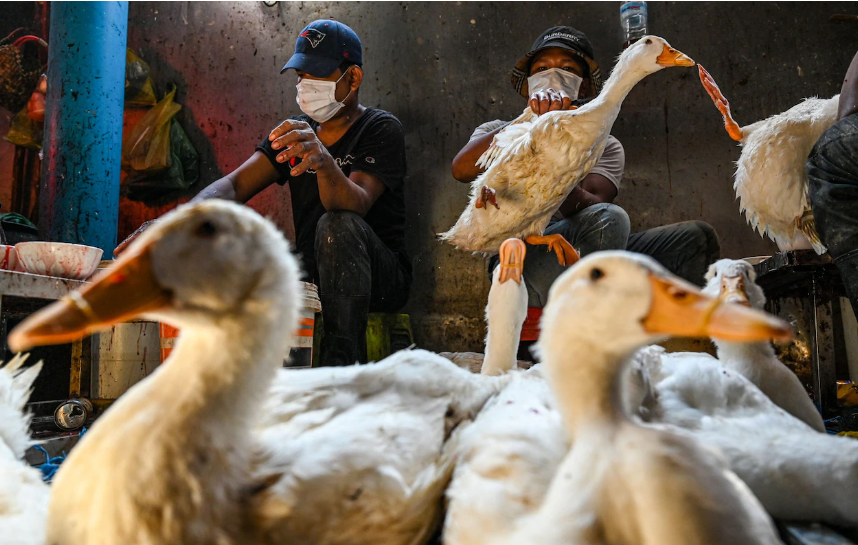 'We have to stay on our toes'
So far, cases in people have been sporadic and health agencies have maintained the threat is low. But the latest study points towards the "potential for this virus to infect and transmit between mammals including humans," according to researchers at organisations including the Public Health Agency of Canada. Prof Marion Koopmans, a Dutch virologist who was not involved in the research, said the preprint, which is yet to be peer reviewed, is a reminder of the threat posed when slightly different H5N1 strains combine.
"[The] most important message here is: let's not assume we know 'the' properties of viruses that are spreading so widely," she told the Telegraph on Monday.
"With the widespread circulation among wild birds, we see mixtures of viruses arise, in which some of the internal genes are derived from other avian flu viruses. This can happen if you see co-infections of cells in an individual (bird) with two viruses."
She added: "We have also seen this happening in Asia and in Europe. What the study adds is that this evolution can lead to strains with quite different traits. In this case, that is severity and ability to transmit in an animal model. There is no evidence for airborne transmission which would raise a big flag, but it is also not very comforting.
"To me it says: we really have to stay on our toes and enhance our surveillance, also in mammals like mink and pigs."