COVID-19 Deaths Go Uninvestigated as OSHA Takes a Hands-Off Approach to Meatpacking Plants
COVID-19 Deaths Go Uninvestigated as OSHA Takes a Hands-Off Approach to Meatpacking Plants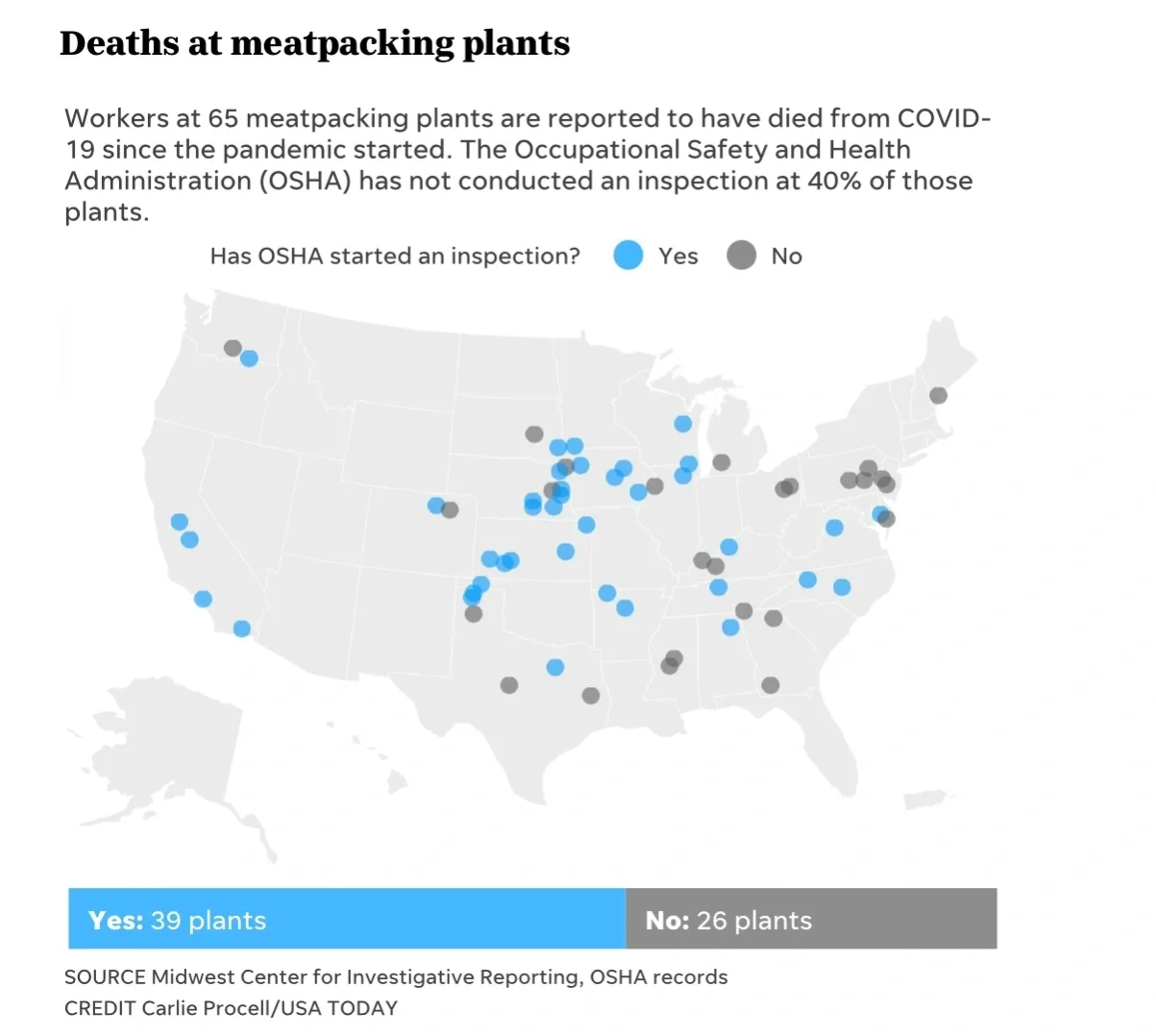 By Kyle Bagenstose, Sky Chadde and Rachel Axon, USA
Normally, a workplace death in the United States is met with a swift and thorough response.
By law, employers must report a death within eight hours to the U.S. Occupational Health and Safety Administration. An inspector from OSHA typically arrives within a day to interview workers, review the site of the incident, and determine whether the death resulted from unsafe conditions.
For workers in the meatpacking industry during the COVID-19 pandemic, however, the system of swift reporting and next-day inspections that should protect them has broken down.
At least 239 meatpacking workers have died and 45,000 have contracted the coronavirus since the start of the pandemic, according to tracking by the Midwest Center for Investigative Reporting. But companies reported less than half that number of deaths to OSHA, a joint investigation by USA TODAY and the Midwest Center found. Experts say that's in large part because the agency weakened reporting requirements during the pandemic.
Even fewer deaths triggered the kind of robust investigation OSHA typically conducted before the pandemic. Worker advocates say that's also a consequence of a hands-off approach from OSHA.