Highly Pathogenic Avian Influenza Virus Confirmed in Cat Food
Highly Pathogenic Avian Influenza Virus Confirmed in Cat Food
by Korea Bizwire in Health & Wellness, Lifestyle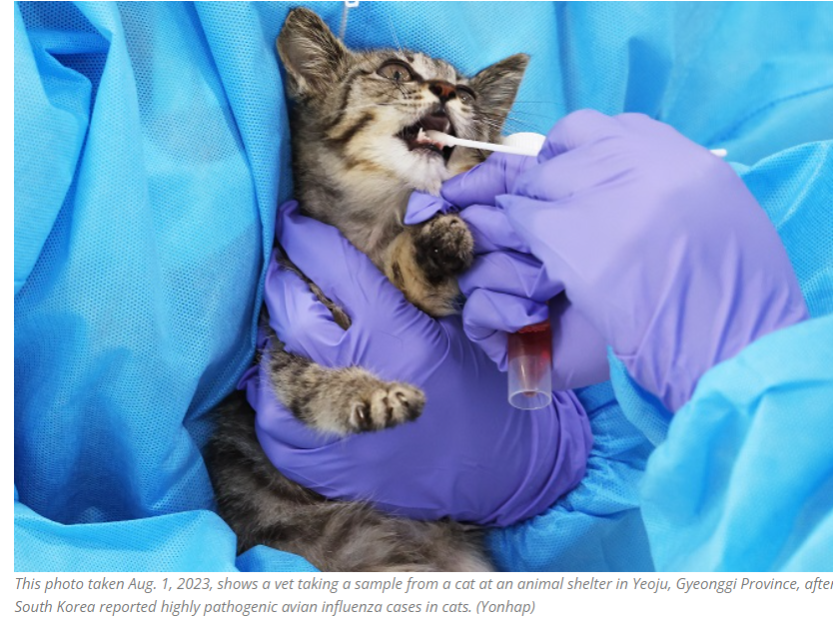 South Korea has confirmed a highly pathogenic avian influenza (AI) virus in cat food used at a Seoul animal shelter that earlier reported flu cases among cats, the agriculture ministry said Friday.
Earlier this week, the H5 AI strain was found in two kinds of cat food — Balanced Duck and Balanced Chicken manufactured by Nature's Raw — used at the shelter in Seoul's Gwanak district, and follow-up tests found that they were contaminated with the highly pathogenic H5N1 AI strain, according to the Ministry of Agriculture, Food and Rural Affairs.
At least one cat there died after being infected with the H5N1 AI strain.
The two contaminated items were found to have been produced without adequate sterilization since May 25 due to a facility breakdown, and the government is checking for any further affected cases as a total of 268 customers had bought the items.
Upon detection of the virus, the government ordered the manufacturer to recall and destroy the products, and launched an inspection into all manufacturers of animal food using chicken, duck and other meats.
Concerns have grown over the spread of avian influenza among cats and other animals, as the country reported AI cases in two cats at a shelter in Seoul's Yongsan Ward last week, marking the first infections of the virus in mammals since 2016.
Officials said several more AI cases have been confirmed in the two shelters.
People who have had contact with the cats in the Gwanak and Yongsan shelters have not shown any symptoms, and there has not been a human AI infection through cats or other mammals.
But the health authorities are closely monitoring them, as the incubation period for human AI cases is known to be 10 days.