Vilsack, Tester: USDA pay is too low
Vilsack, Tester: USDA pay is too low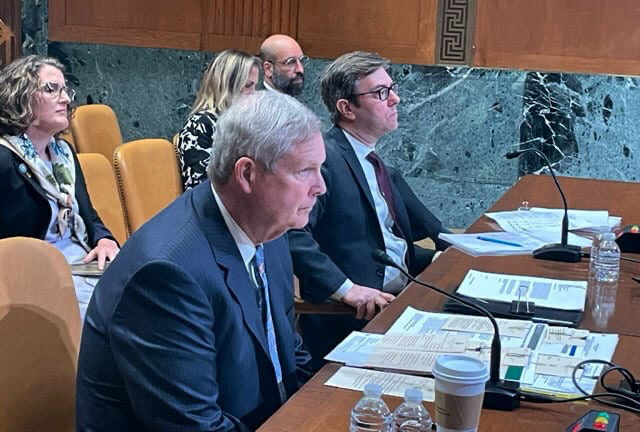 At a Senate Agriculture Appropriations Subcommittee hearing Wednesday, Agriculture Secretary Tom Vilsack repeated recent statements that federal pay scales are not competitive with the private sector.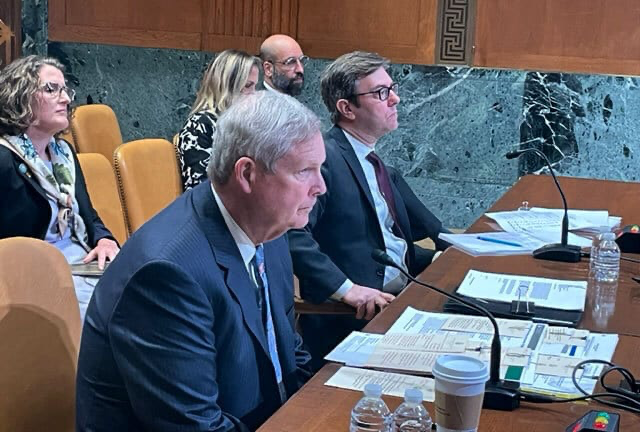 Vilsack noted that the Farm Service Agency has a hard time retaining loan officers and said the Animal and Plant Health Inspection Service has the same problem with veterinarians.
Vilsack also repeated past statements that the problem is not just at USDA but government-wide.
---
Sen. Jon Tester, D-Mont., said that in his farm bill listening sessions, his biggest surprise has been hearing that it is really hard to hire employees for the Farm Service Agency offices. Of the 200 FSA positions in Montana, 40 are vacant, Tester said. With salaries only in the $30,000 range, Tester said, almost every form of employment except teaching pays better. The worst problem, he said, is in Bozeman, where housing prices are the same level as San Francisco. He noted that there is no "locality" pay boost in Montana, as there is in some urban areas.
Vilsack said he is asking the Office of Personnel Management to provide a better understanding of how to reclassify some positions in order to be able to recruit employees.